FESTIVE FEAR now available to pre-order
You'll find my latest short story as part of Tasmaniac Publications' Christmas anthology FESTIVE FEAR, which is now available to pre-order. This new anthology contains all original stories from some of the leading horror writers working in Australia today!
It contains 14 disturbing tales that will make you wonder if Christmas really is something to look forward to.
This edition is limited to 150 numbered softcover copies with a release date of December 5th.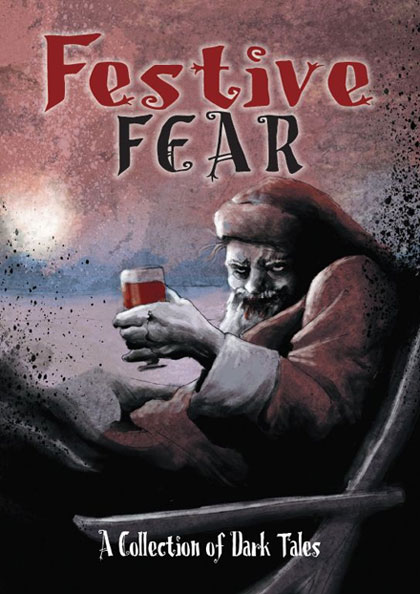 Gift Bearers:
Brett McBean
Marty Young
Martin Livings
Leigh Haig
Josephine Pennicott
Amanda J Spedding
B. Michael Radburn
Crisetta MacLeod
Stephen Studach
Felicity Dowker
Loretta Leslie
Mark Farrugia
Danielle Ferries
.. and myself, Steve Gerlach
Be sure to pick up a copy for the holidays or even buy one for the horror lover in your life – will make for a bloody good Christmas gift.
Only $15.95 US (with free shipping through Tasmaniac within US & AUS).
Pre-order now at: bugme@tasmaniacpublications.com
Other outlets:
Horror Mall (US)
Jeff 'n' Joys (UK)