RAGE now available in Germany
18 April, 2012
A quick reminder that RAGE is now available in Germany.

The publisher is Wurdack Verlag and you should keep an eye on their website here:
http://www.wurdackverlag.de/


A direct link to order the book is:
http://www.wurdackverlag.de/?p=650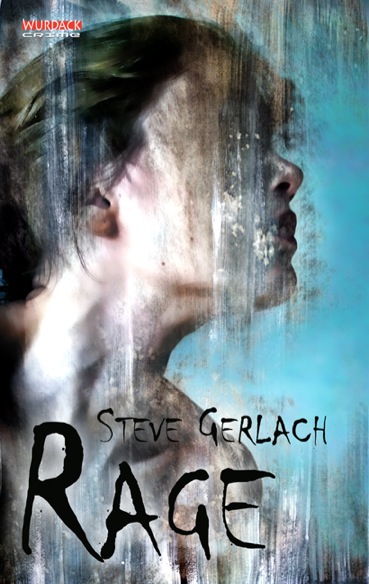 April - Month of Gerlach
08 April, 2012
Happy Easter one and all. A quick update as it's a pretty busy month here at Gerlach H.Q. - with three releases scheduled for this month!

First of all, the German version of RAGE is shipping on the 16th.

The publisher is Wurdack Verlag and orders can be placed on their website here:
http://www.wurdackverlag.de/


As a reminder, the cover art is below. More updates on the other two releases any day now… :)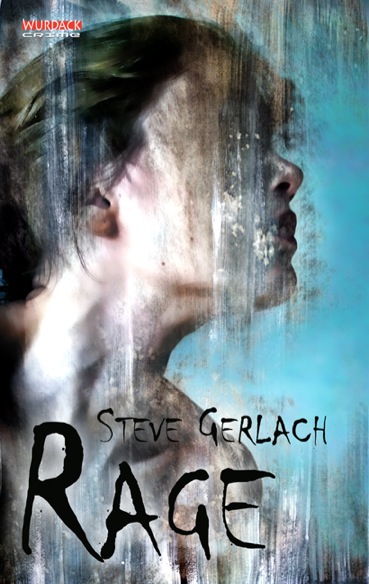 German RAGE update
12 December, 2011
An update on the German version of RAGE…

The release date has been announced, and it is March/April 2012. This is excellent news for all German Gerlach fans. I can't wait to have RAGE released in Germany! Hopefully this is the first of many German releases to come.

The publisher is Wurdack Verlag and you should keep an eye on their website here:
http://www.wurdackverlag.de/


While we count down to the book's release, the cover art has been released too. It is below, and I think you'll agree it's quite striking! More news on the German version of RAGE as it comes to hand.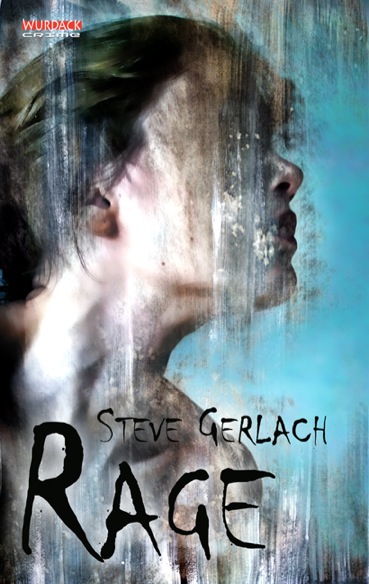 New Publisher - New Release!
20 July, 2008
Breaking news sees a new Gerlach novel scheduled to be released later this year through new US publisher, CARGO CULT PRESS! The novel is INJUSTICE, Gerlach's second novel written way back in 1991, and is closest in tone and style to RAGE. So that should keep fans of RAGE happy!
INJUSTICE is one from the Gerlach Archives, leaving only UNFORESEEN CIRCUMSTANCES hidden away from readers. And this novel will be sold with the tag line:
"The greatest injustice of all, is that which is not avenged."
More news on INJUSTICE as we receive it, but we can confirm it will be an ultra-limited hardback release of only 150 limited copies, plus an ultra limited Lettered edition and is able to be ordered now through
Horror Mall
.
Snap up your copy now as pre-orders are taking the last remaining copies of both editions and this title will be sold out before publication!
Cover art and jacket text will be uploaded here when we receive it! For now, check out our feature page on the new release here!
Massive update!
19 December, 2007
It's been a long time between updates here at SteveGerlach.com, due mainly to work and editing commitments. However, we hope to rectify that in the new year, and to also bring you some very exciting exclusives in the months ahead. For now, let's play a little catch-up, as we bring you up to speed with the latest Gerlach news...

Harmony Chokes writing continues...
Work on Harmony Chokes continues with a probable deadline of late 2008. This novel is a little different to those that went before it, but it's going to be quite a ride nonetheless. Look for exclusive updates early next year... including some missing scenes that will only be available online here at SteveGerlach.com!



Lake Mountain UK paperback artwork released...
Screaming Dreams Press has released the initial artwork for their 2008 UK paperback release of Lake Mountain. This fantastic new vision of Lake Mountain comes from renowned artist Les Edwards. We all agree it's a fantastic cover!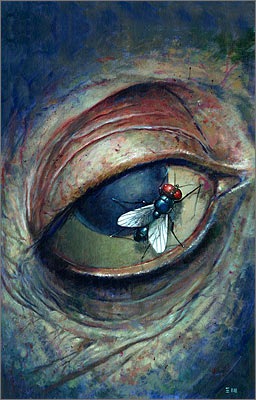 Aussie publisher announces Exclusive Gerlach for 2009!



Tasmaniac Publications
is a new Aussie publisher who is creating quite a stir. Excellent, ultra-limited editions are the name of the game here, and the guys behind Tasmaniac have locked Gerlach in for a 2009 release, tentatively titled All That Is Within His Reach. No more news on this one at this stage, other than it will be a short novel released in 2009. Find out more about Tasmaniac (along with the other fine authors they're releasing) at: http://www.tasmaniacpublications.com.au/.
Artwork for US version of The Nocturne underway.

Vince Natale, the cover artist for the Bloodletting Press version of The Nocturne, reports that the cover art is progressing nicely and hopefully early in 2008 we'll be able to provide you an exclusive sneek peak. From what we've seen so far, it will be another excellent cover for Bloodletting Books!
1000MF release date firms.

Bloodletting Press also report that soon after the release of Hunting Zoe and other tales (see below), the first book in the A Thousand Mettle Folds series will see release. More details (including the cover) can be found below in our April 27 news update, or on the dedicated 1000MF page on this site.
Hunting Zoe almost here! TOC announced!
Hunting Zoe and other tales.. is with the printers as we speak and we're looking at a late 2007/early 2008 release from Bloodletting Press. This is a very exciting release, finally giving Hunting Zoe the love and dedication she deserves. The Table of Contents has also been released, giving everyone an insight into the extra special additions to this release. The TOC is:
* When Fantasy Met Reality - Hunting Zoe introduction by Brett McBean
* Hunting Zoe
* Broken Cookie - short story
* Schism - short story
* CellCaNdy - short story
* Dead of Night - German version - first English release short story
* Jungle - short story, first time printing
* Steve Gerlach On The Edge - FULL and UPDATED Gerlach interview with Ron Clinton.
This release collects for the first time five Gerlach short stories, some of which see their first US release and, in the case of JUNGLE, it's first printing anywhere. The interview is an updated and uncut interview between Gerlach and Clinton - an abridged version first seeing print in Cemetery Dance Magazine a few years ago.
Ben Jackson to Kill Bill?

We've seen filmed evidence of a certain American director being handed a copy of RAGE during a UK meet-and-greet. If we can get clearance to show the footage, we'll upload it early in the new year.
ILT final cover announced. Mid 2008 release.
Cemetery Dance has released the finalized cover artwork for IN LAYMON'S TERMS. The signature sheets have been returned and we can look forward to this excellent memorial to Richard Laymon's work being released (finally!) in 2008! Fingers crossed! This is the huge tribute anthology edited by Kelly Laymon, Steve Gerlach and Richard Chizmar.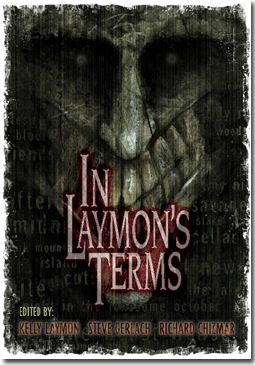 Gerlach Tours #1 a success...
18 April, 2005
At the end of March, Steve hosted the first ever Gerlach Tour, an all-day event taking place in and around Melbourne, Victoria. The tour took the participants to scenes and settings found in RAGE, Love Lies Dying and the soon-to-be-released Lake Mountain.

Photos of the day will be uploaded soon. The feedback from the first tour has been so positive that we expect more tours to happen in the near future. Anyone interested in taking part in a future tour who either lives in Melbourne or will be visiting the city, should drop us a line and register your interest.
"ZORN" for Germany
18 April, 2005
German special edition publisher, Eloy Edictions, has confirmed that they will be releasing a German language version of RAGE, retitled "ZORN" for the German Market in mid-2006. ("ZORN" means "in a rage" in German.)

More details on this project when the news comes in, but look for "ZORN" in the middle of next year. Cover artists and editors have already been assigned, so we'll bring you all the cover artwork and layout designs when we receive them. More on this edition soon.
Until then, check out the publisher's website at: http://www.eloyed.com/.
RAGE makes Aussie Best 100 Books list!
10 December, 2004
After a six-month nationwide search for Australia's Favorite 100 books, the list is now available and we're thrilled to see RAGE come in at number 53 on the list!

Steve posted this comment to the Laymon mailing list: "I'm totally shocked and humbled to be placed in such a position, especially when I'm listed with other more well-known authors and works. It's wonderful news. I'm thrilled to see RAGE there!"

To check out the poll, go here: http://www.abc.com.au/myfavouritebook/top10/100.htm

The top 10 were:

1. The Lord of the Rings by J.R.R. Tolkein
2. Pride and Prejuidice by Jane Austen
3. The Bible (Various Contributors)
4. To Kill A Mockingbird by Harper Lee
5. Cloudstreet by Tim Winton
6. Harry Potter And The Order Of The Phoenix (Book 5) by J. K. Rowling
7. Nineteen Eighty-Four by George Orwell
8. The Hitch Hiker's Guide To The Galaxy by Douglas Adams
9. The Da Vinci Code by Dan Brown and Catch 22 by Joseph Heller
10. A Fortunate Life by A.B. Facey

And those around Steve were:

45. Rebecca by Daphne Du Maurier
46. Life Of Pi by Yann Martel
47. Crime and Punishment by Fyodor Dostoevsky
48. Little Women by Louisa May Alcott
49. Great Expectations by Charles Dickens
50. The Great Gatsby by F. Scott Fitzgerald
51. A Series of Unfortunate Events by Lemony Snicket
52. Love In The Time Of Cholera by Gabriel Garcia Marquez
53. Rage by Steve Gerlach
54. Alice's Adventures In Wonderland by Lewis Carroll
55. The Mists Of Avalon by Marion Zimmer-Bradley
56. Cafe Scheherazade by Arnold Zable
57. The Bone People by Keri Hulme
58. Jessica by Bryce Courtenay
59. Harry Potter And The Chamber Of Secrets (Book 2) by J. K. Rowling
60. The Fortunes Of Richard Mahony by Henry Handel Richardson
Noir Originals Feature Gerlach
01 August, 2004
It sure is the year for Gerlach interviews!
Following on from the Cemetery Dance interview (Issue 51) and Hellnotes interview, plus the huge feature in the second issue of The Meat Socket, the Noir Originals website is also featuring an interview with Steve focussing mostly on RAGE, but also discussing his other novels as well.

Check out the interview here.
RAGE Lettered Edition Traycases
07 June, 2004
Bloodletting Press have some fantastic pics of the Lettered Edition Traycases for RAGE up on their website. If you haven't already looked, you can find them here. Click on the image below to take you to a larger version of the traycases. This is one amazing Gerlach collectable! They sold out so fast, they're now fetching high prices on eBay on those rare occasions when one is up for auction! Fantastic!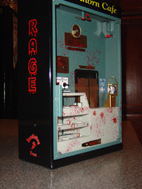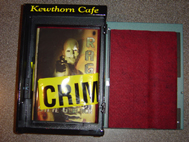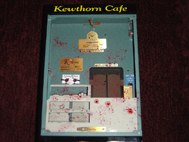 Last of the RAGE Limiteds
07 June, 2004
The last few copies in Australia of the limited edition of RAGE are available at MJ's Books in Boronia, Victoria. We've had many emails about where Aussie Gerlach readers can grab a copy of the US limited edition hardbacks. Well, MJs is the place, and Merv will happily ship your copies anywhere in the country (and the world)!

You can contact MJ's at the address and phone number below:

M.J's Bookshop
77a Boronia Rd Boronia VIC 3155
ph: (03) 9761 0599
RAGE available at Chaos Music and Books
07 June, 2004
For those Aussie Gerlach fans out there, the US paperback edition of RAGE is available online at the Chaos Music and Books website. You can get there by clicking the image above. Of course, you can also purchase it at any Borders Bookstore, as they currently have stocks as well.
RAGE #1 Bestseller
11 February, 2004

Bloodletting Press limited hardcover edition of RAGE has made it to the number one spot on the Shocklines Bestseller list! Congratulations to both Steve and Bloodletting Press.
RAGE and CELL CANDY SHIPPING NOW!
11 February, 2004
ess edition of RAGE is now shipping. Don't forget if you order it from Shocklines.com, it comes with a free copy of the limited edition Gerlach chapbook, CELL CANDY. You'll only be able to get the chapbook through Shocklines.com so order now!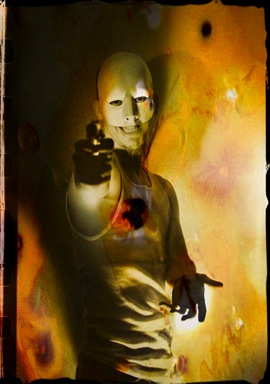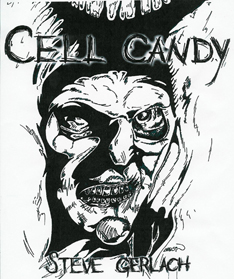 NEWS FLASH! GERLACH LIBRARY! NEWS FLASH!
27 January, 2004
This breaking news just in from from Bloodletting Press!

NEWS FLASH!!!

The ink is still wet on the contract but its now official we will be publishing all of Steve Gerlach's novels in an exclusive GERLACH LIBRARY.

RAGE was the first in the set, and this will now be followed by LAKE MOUNTAIN, an all new ride into terror that will be published at the end of 2004.

There will only be 400 signed limited editions produced and a deluxe 26 lettered edition that will once again be signed in Steve's own BLOOD.
Pre-order your copies soon before its too late.!

Click here for more details: http://www.bloodlettingbooks.com/lamobystgesl.html

As more information becomes available regarding cover art and illustrations we will pass it on.

- Also -

The RAGE limited edition has now been shipped out to our customers and those who ordered through us should be receiving their copies soon. The
lettered editions will be shipping in a couple more weeks....and let me tell you they are really Sweeeeet! If you haven't reserved your copy of RAGE yet
do so quickly because these are selling very quickly and we are nearly sold out.

Click here for more details: http://www.bloodlettingbooks.com/rabystgel.html





Followup News from Bloodletting Press...

Wow! This just in from Larry:

The lettered edition of LAKE MOUNTAIN sold out from us in just 12 hours!!!! It's Amazing!
Bloodletting Press edition of RAGE
02 January, 2004
The Bloodletting Press edition of RAGE is set to be shipping on the 16th of January - make sure you've got your order in, because they're selling very fast!

Orders can be placed at http://www.bloodlettingbooks.com and also at http://www.shocklines.com.
Rage contest
02 January, 2004
Recently, to celebrate the release of the paperback version of RAGE, Steve came up with this wonderful competition which will see the biggest Gerlach fan with a copy of his new novel, LAKE MOUNTAIN!


Here's the word from Steve:

Anyone who provides a photo of themselves standing by copies of RAGE in
the stores will go into a special draw to win a signed manuscript copy
of my next novel, LAKE MOUNTAIN, which I've almost finished writing!

How does that sound? So head down to your local stores, turn those
spines around so others can see the cover of the book and - damn it - if
your store doesn't have copies, demand them! Then take a happy snap and
send it to me at competition@stevegerlach.com to enter the competition.
The more photos you take, the more chances you have of winning!

Do your part and join the TeamGerlach ground crew now!
RAGE paperback available now.
02 January, 2004
The mass market paperback edition of RAGE is now available in US stores. Make sure you get in there a grab yourself a copy - and remember to take a camera (see below!).

Also, check out the Leisure Books site at http://www.dorchesterpub.com/features/08439-5311-X_ltr.htm for an exclusive word from Steve regarding the origins of RAGE. This link is only active for a couple of months, so check it out now while you can!